Froid Elementary ready to perform for everyone tonight!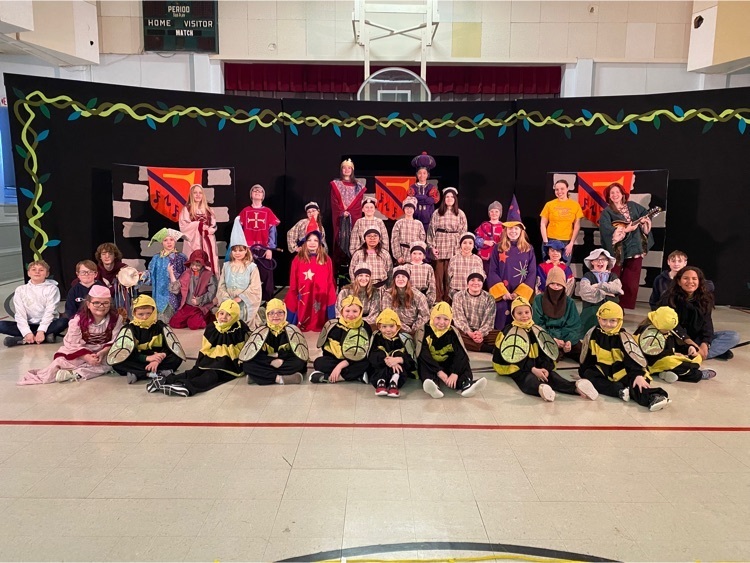 Rumpelstiltskin tonight at 5:30! Don't miss out on the all the work our students have put in this week!

Froid students practicing for their performance on Friday with Missoula Children's Theater!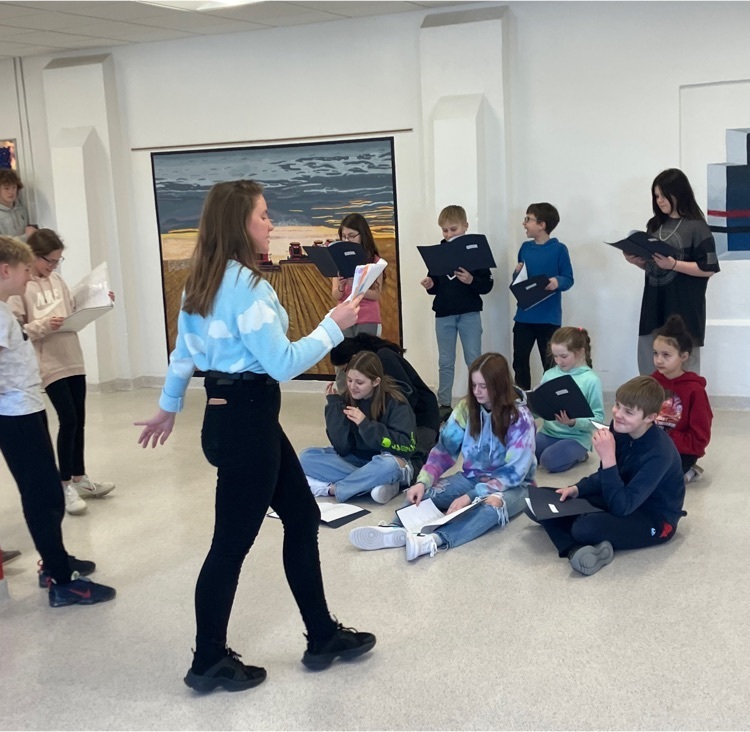 Tough loss today. Band bus leaves at 7:15am from Froid tomorrow.

Great win today boys! Band bus leaves Froid at 12:45 on Friday!

Happy National Bus Driver Appreciation Day! Andy, Dean, Marvin, Robert, Gary John, Duane, and Michael- We thank you for everything you do for our students! If you see a bus driver, be sure to thank them!

Sunkist orders are being delivered today, but due to all the great support, we have run out of Sunkist! More will be here tomorrow and be delivered then!

Just a reminder that music club is doing Sunkist orders for Valentine's Day! If you want to give a $2 Sunkist, please contact Kim in the office, Mr. Harris, or a band/choir student!

No Elementary Girls Bball Practice on Monday, February 6th.

Froid Elementary Jamboree is this weekend. Come cheer on your little Redhawks! Game times are: Redhawk girls vs. MonDak @8:30 Redhawk boys vs. MonDak @ 9:30 Redhawk girls vs. Sidney @ 12:30 Redhawk boys vs. Sidney @1:30

JV Girls will start at 3:30 instead of 3:00 against Fairview in Medicine Lake.

NO JV Basketball at Culbertson 12-20-2022. Bus will now leave Froid at 4:45.

Attention Elementary Girls Basketball Players and Parents: Practice will begin Thursday, January 5. We will practice on Mondays, Tuesdays, and Thursdays. We are done around the same time high school practice finishes, 6-6:15 pm. You need to have your physical done before practice starts! Saturday Jan 14- Plentywood and Scobey @ Plentywood Saturday Jan 21 -Circle and Savage @ Circle Saturday Jan 28 -Culbertson and Richey/Lambert @ Froid/Lake Saturday Feb 4 -Mon-Dak and Sidney @ Froid/Lake Saturday Feb 11- Bainville and Brockton @ Bainville

There will be no JV boys game 12-17-2022. Games will start at 4:00.

As of the evening of 12-15-22, school is still on for 12-16-22. The situation will be reevaluated come morning. Remember, if you are uncomfortable sending your child/children due to the roads, you have the right to keep them home. Check with your bus drivers on their status as some may not be running. Semester tests scheduled for tomorrow will be rescheduled. Stay safe!

JH North Tournament canceled. Froid/Lake and Plentywood girls advance; Brockton and Plentywood boys advance. Girls bracket will be posted tomorrow.

HS Basketball game's scheduled against Plentywood for December 16 have been postponed to a later date.

There will be no school December 15, 2022.

Due to increased snow and wind, we are going to start at 10:00 am tomorrow, 12-15-2022. The weather situation will be reassessed tomorrow morning.

Due to incoming weather, there will be no school December 14th. Stay safe and stay warm