Good luck to our state bound Speech and Drams team!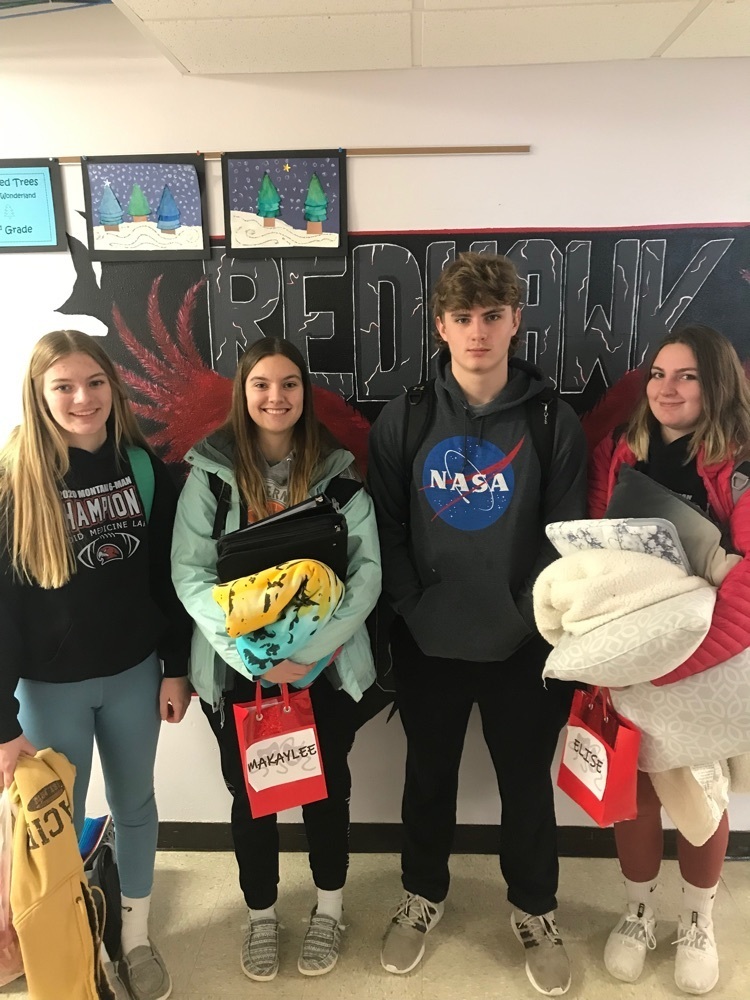 Due to illnesses the Spelling Bee has been postponed until February 1st. It will be held at 8:30 A.M. in the new gym.

High School basketball games on Saturday, January 29, will have start times of 3:00 (JVG), 4:30 (JVB), 6:00 (VG), and 7:30 (VB). It is also senior night!

Due to the icy roads across the district, we will be doing a 10:00 start this morning, Friday, January 21st.

Elementary Basketball Jamboree at Westby on Saturday! Girls play at 10, and 12. Boys play at 11, and 1.

Little Caesar's Pizza Kit orders are due this Friday!
Freshman Class will be selling Sunkist pops and sucker bouquets beginning February 1st!

The following students are going to Honor Band and Choir in Glasgow on Monday January 31st. Makaylee Elvsaas, Elise Logan, Trevor Goff, Carolyne Christoffersen, Addy Elvsaas, and Mara Salvevold. The concert is planned for 7pm that night.

Co-Op meeting scheduled for this evening has been postponed until January 26th.

Basketball games previously scheduled for January 20th against Brockton have been rescheduled for February 1st.

NO Elementary Girls Basketball Practice Thursday, January 13, due to high school games vs. Bainville in Froid. Practice will be Friday after school in Froid.

Due to drifting snow and weather, school will be begin at 10:00 AM, Wednesday, January 5th, 2022.

Elementary basketball begins today! Boys will be practicing in Froid, girls will be practicing in Medicine Lake.

Elementary basketball practice begins Monday, January 3rd!

JH Basketball on Friday: Games have been pushed back to start at 5:00 and 6:00. Game time change is due to the ref shortage.

There is no JV girls basketball games at the Shelby Invitational. The boys JV game on Saturday has been pushed back to 4:30. The teams will be driving home after the game. We have two drivers to ensure the safety of our children.

Congratulations to our Speech and Drama kids! Kaylee Olson- 1st Place Humorous Solo Makaylee Elvsaas- 1st Place Dramatic Oral Elise Logan- 2nd Place Humorous Solo Cian Logan- 3rd Place Humorous Oral Interpretation